Our Board of Directors is composed of civic leaders who have proven competence in business, finance, and community agency management. They have exhibited exceptional concern for the quality of life in our community through their leadership in diverse local organizations.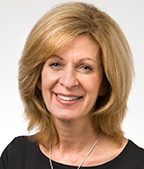 Mary Opperman, President
Mary Opperman has been with Cornell University since 1996. Reporting to the president her portfolio includes oversight of the Division of Human Resources, Environmental Health and Safety, Campus Police and Emergency Management. Ms. Opperman has served on numerous boards of local organizations, including Challenge Industries, Tompkins Cortland Community College Foundation, the Community Dispute Resolution Center, Workforce Investment Board, and the Women's Opportunity Center. She is currently active on the boards of the United Way of Tompkins County, Kendal at Ithaca, Foodnet, and Tompkins County Area Development. She is certified as a senior professional in human resources and is a graduate of SUNY Oneonta.
---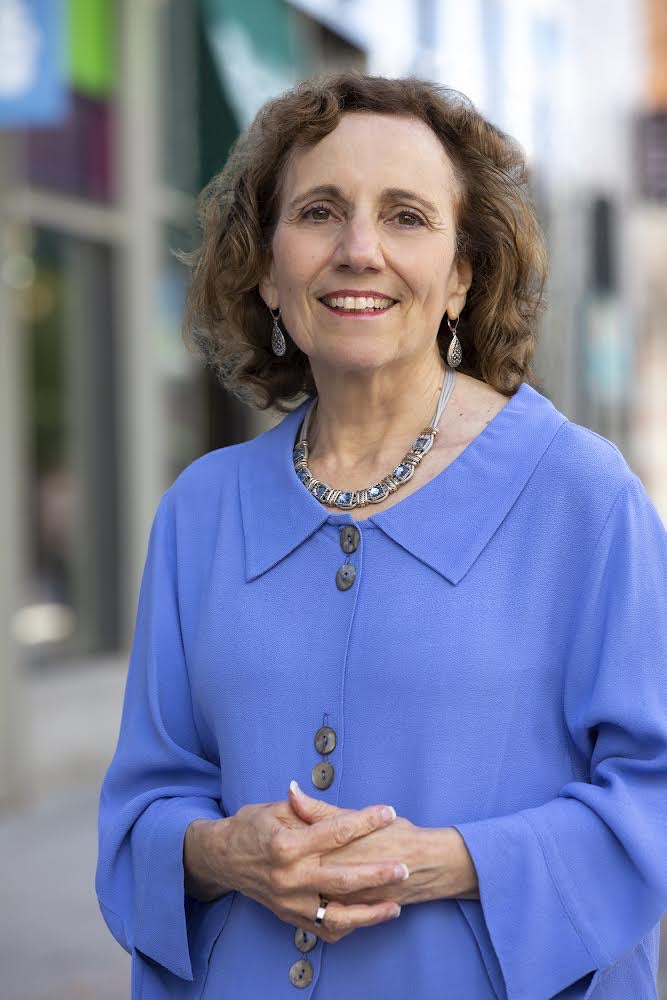 Joanne Volpe Florino, Vice President
Joanne Volpe Florino has worked in the philanthropic sector for over 35 years and is currently the Adam Meyerson Distinguished Fellow at The Philanthropy Roundtable, a national organization of foundation leaders and individual donors. Previously, she served as senior vice president for public policy at The Philanthropy Roundtable, executive director of the Triad and Park Foundations in Ithaca, New York, and a program associate at The Atlantic Philanthropies. She currently serves as a board member of the Network of Enlightened Women and the New York Council of Nonprofits and is a lifetime member of both the Cornell University Council and the President's Council of Cornell Women. Ms. Florino earned a bachelor's degree in history from Georgetown University and a master's degree in American history from Cornell University.
---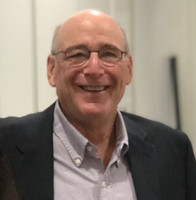 Peter Grossman, Secretary/Treasurer
Peter Grossman is the proprietor of the law office of Barney, Grossman & Dubow. He is a 1973 graduate of Northwestern University and a 1976 graduate of the Washington College of Law of American University. After over forty years of experience in general practice, he has focused his practice in the areas of commercial and residential transactions, small business formation and management, trusts and estate planning, probate and estate administration and municipal law. He is a member of the New York State Bar Association, serving as a member of the House of Delegates from 1991 to 1994 and from 2014 to the present, and a Fellow of the New York Bar Foundation. He is a member of the Tompkins County Bar Association having served as Secretary of the Association from 1983-1991 and as a member and Chairman of the Tompkins County Bar Association Grievance Committee from 1990 to the present.
---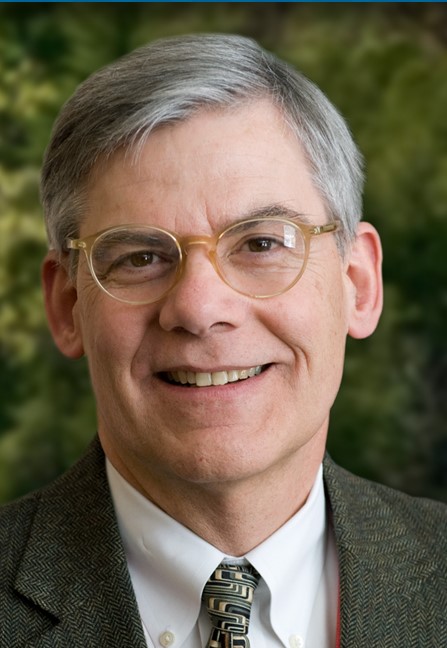 David Evelyn
David Evelyn has recently retired from Cayuga Medical Center where he was the Vice President for Medical Affairs from 2006 - 2021, and the Designated Institutional Officer for the Internal Medicine Residency Program from 2018 - 2021. He received his medical degree from the University of Vermont College of Medicine in 1987 and received his board certification in Family Practice in 1990. In 2005 he received his master's in public health from the Mailman School of Public Health at Columbia University. His academic appointments included Assistant Dean for affiliate Cayuga Medical Center, Weill Cornell Medicine, 2008-2021, Assistant Professor of Family Medicine in Clinical Medicine, Weill Cornell Medicine,2008-2021 and Clinical Assistant Professor in Dept. of Family Medicine, Upstate Medical University, 1998-2021. He has served on the Tompkins County Board of Health and the City of Ithaca Mayor's Drug Task Force.
---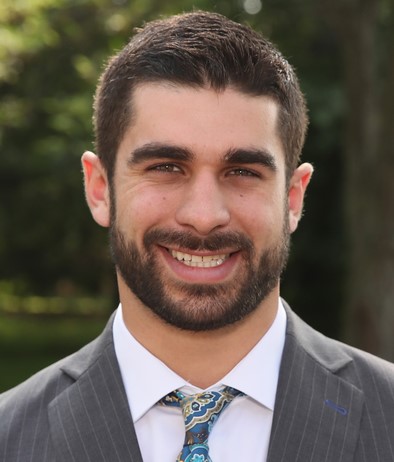 Dana P. Christofferson
Dana Christofferson has owned and operated a wealth management practice with Northwestern Mutual since 2014 based out of Lansing, NY. Focusing his practice on wealth accumulation and wealth management Dana's firm specializes in strategic tax reduction, mitigation and elimination along with business planning, group benefits (401k, Deferred Compensation) and non-qualified plans. Currently Mr. Christofferson's practices has grown on the national scale and services clients/businesses in over 20 different states. Mr. Christofferson served on the board of directors with Habitat for Humanity of Tompkins and Cortland County from 2015-2021, holding the role of board vice president and board president during his tenure with the board.
---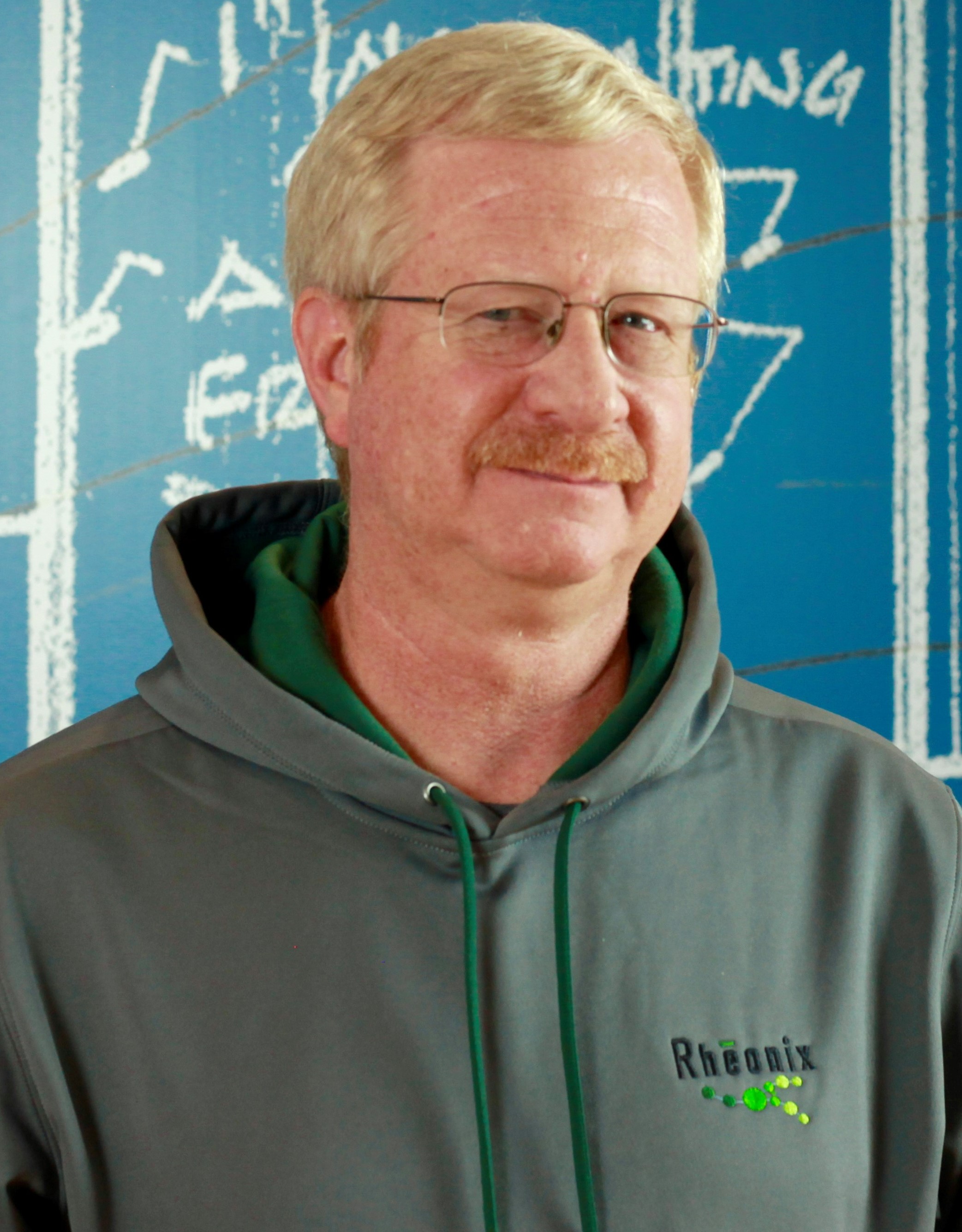 Gregory Galvin
Dr. Gregory Galvin is Chairman and CEO of Rheonix, Inc., a microfluidic-based fully automated molecular diagnostic systems company. He is also interim CEO of Mezmeriz, Inc. an early-stage MEMS device company, and Executive Chairman of Incodema3D a metals additive manufacturing provider. Until 2013 Dr. Galvin was the President and CEO of Kionix, Inc., a MEMS company he co-founded in 1993. Dr. Galvin was a member of the Cornell University Board of Trustees from 2011 until 2015. He currently serves on the Advisory Council of Cornell's College of Engineering, the Advisory Council of Entrepreneurship at Cornell, and the Advisory Council of the Cornell Department of Materials Science. Dr. Galvin serves on the boards of the Boyce Thompson Institute and Ithaca Area Economic Development. In 2010 he was a regional Ernst & Young Entrepreneur of the Year Award winner. Dr. Galvin was honored by Cornell as the 2014 Cornell Entrepreneur of the Year. He has a B.S. in Electrical Engineering from the California Institute of Technology, a M.S. '82 and a Ph.D. '84 in Materials Science and an M.B.A. '93 from Cornell University.
---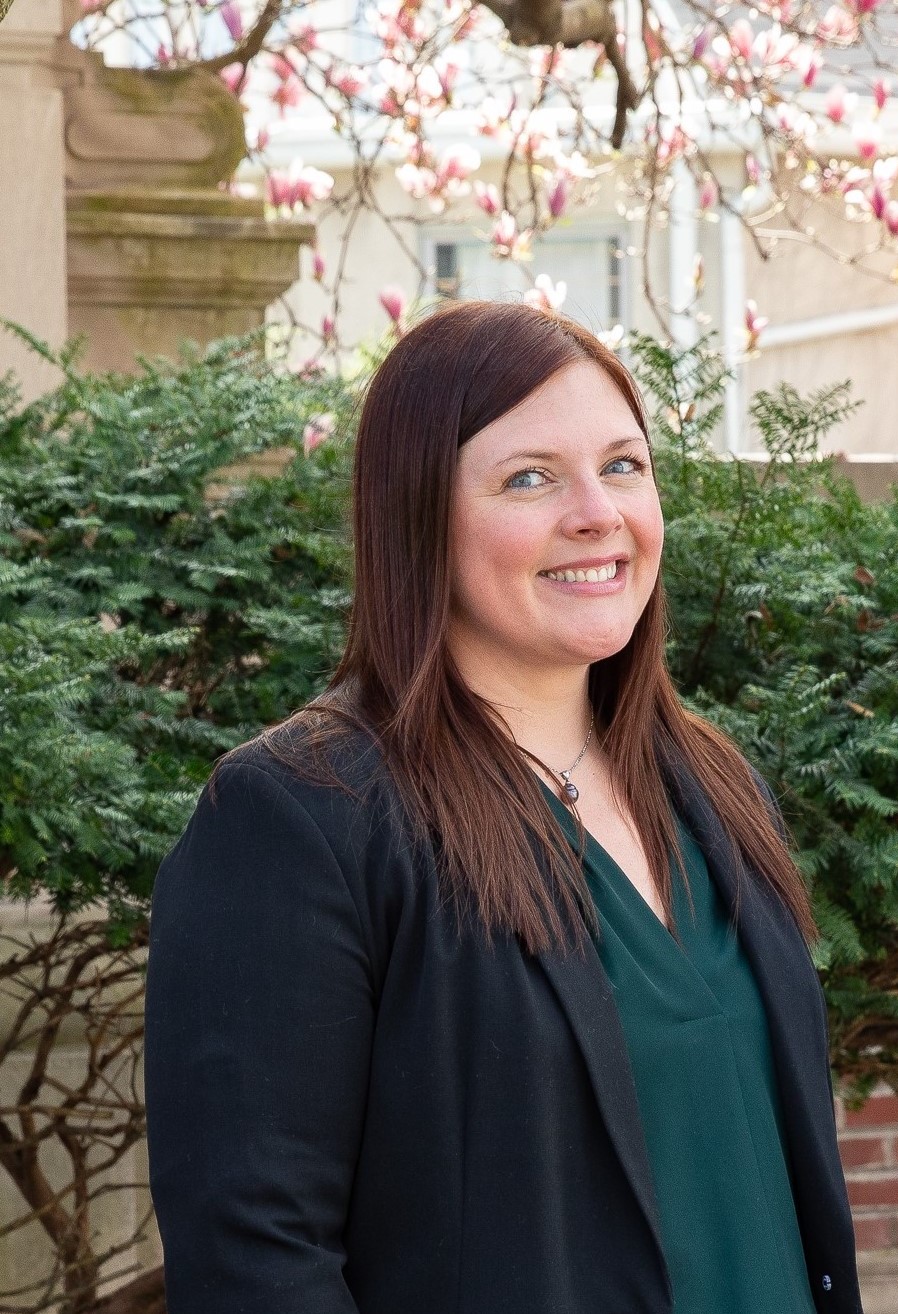 Amie Hendrix
Amie Hendrix has been serving as the Deputy County Administrator since fall of 2018. Beginning in March of 2020, Amie took on the role of Emergency Operations Center Commander to lead the Counties COVID-19 pandemic response efforts. As the EOC has begun to wind down, Amie has returned to her role as DCA. Her areas of focus include Health & Human Services, Planning, Energy, & Environmental Quality, and Housing & Economic Development. She supports the program areas of innovation, workplace climate, and performance measurements. Prior to stepping into County Administration, Amie served as the Director of Youth Services for nearly eight years. Amie has a theater degree from Niagara University and a Master's in Strategic Leadership from Roberts Wesleyan College.
---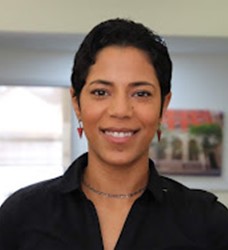 Tierra Labrada
Tierra currently serves as the Associate Director of Advocacy and Outreach at the Network where she advocates for policies and funding that advance the model of supportive housing. A lifelong New Yorker, Tierra has lived and worked throughout the State, becoming familiar with different regions, working with diverse communities, stakeholders and local governments. With over ten years in the nonprofit sector, providing community education and organizing, Tierra has become a skilled moderator and facilitator, leading a variety of workshops and trainings for C-suite and direct service staff to elected and government officials. Growing up housing insecure and as an unaccompanied youth has propelled Tierra's passion for not only equitable access to affordable housing but to equitable access to opportunities for disadvantaged communities of color. In her off time, Tierra enjoys spending time with her daughter, Hayden, mini-poodle, Artemis, and cat, Luna.
---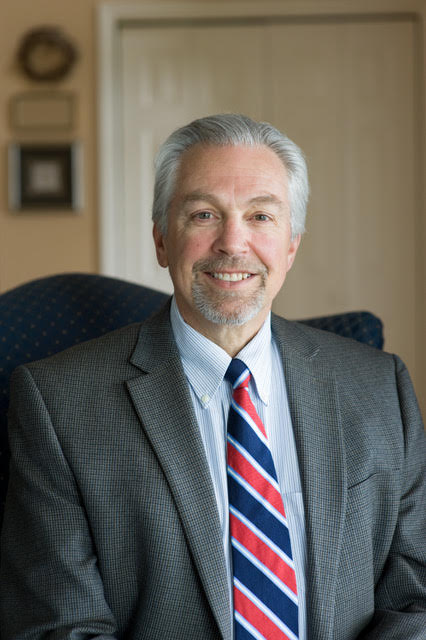 Tom LiVigne
Tom LiVigne worked at Cornell University for 38yrs, 10yrs in Athletics and 28yrs in the Real Estate Department. He served in various positions from 1987 to 2015, retiring as the Director. In this position he was responsible for management of all of Cornell's real estate strategic planning, acquisitions, dispositions, leasing and property management. Tom has also served as the 1998 and 2009 Chair of the Tompkins County United Way Campaign, as well as two terms as a past-president of the Tompkins County United Way, and past-president of Better Housing for Tompkins County. He has also served as the Vice Chair of Cayuga Medical Center Board of Directors and was on the Cayuga Medical Center Foundation Board. Currently, he is the President of the Cayuga Health System Board of Directors. He has served as the Chair for the Tompkins County Chamber of Commerce Board of Directors and is a past Chair of the Tompkins Cortland Community College Foundation Board. Tom graduated from Cortland State with a degree in Physical Education and received his master's degree from Indiana State University in Terre Haute, Indiana.
---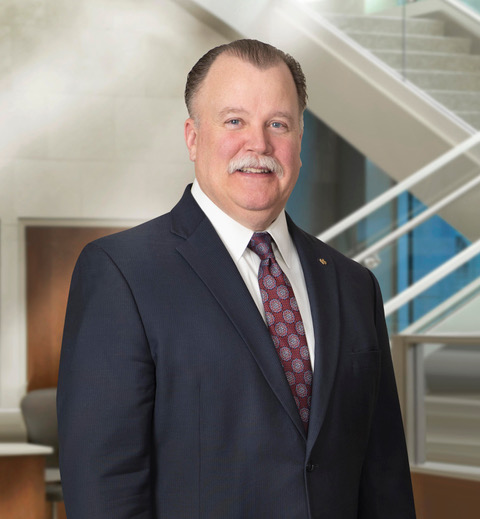 Stephen S. Romaine
Stephen S. Romaine is the President & CEO of Tompkins Financial Corporation, a position he has held since January 1, 2007. He had served as President and Chief Executive Officer of Tompkins' affiliate, Mahopac Bank, from January 1, 2003, through December 31, 2006. Prior to this appointment, Mr. Romaine was Executive Vice President, Chief Financial Officer of Mahopac Bank. In addition to the Company Board, Mr. Romaine serves on the boards of each of its affiliates and has served as the Chairman of the Board of Directors of Tompkins Trust Company since May 2014. Mr. Romaine currently serves on the Board of the Federal Home Loan Bank of New York, as well as the New York Bankers Association, where he served as Chairman from March 2016 through March 2017. His recent civic involvement includes service as a member of the boards of local historical and educational institutions, previously serving on the boards of the Tompkins Cortland Community College Foundation, Food Bank of the Southern Tier, United Way of Tompkins County, and the Ithaca Aviation Heritage Foundation. He is a graduate of SUNY Albany with a B.S. in Finance.
---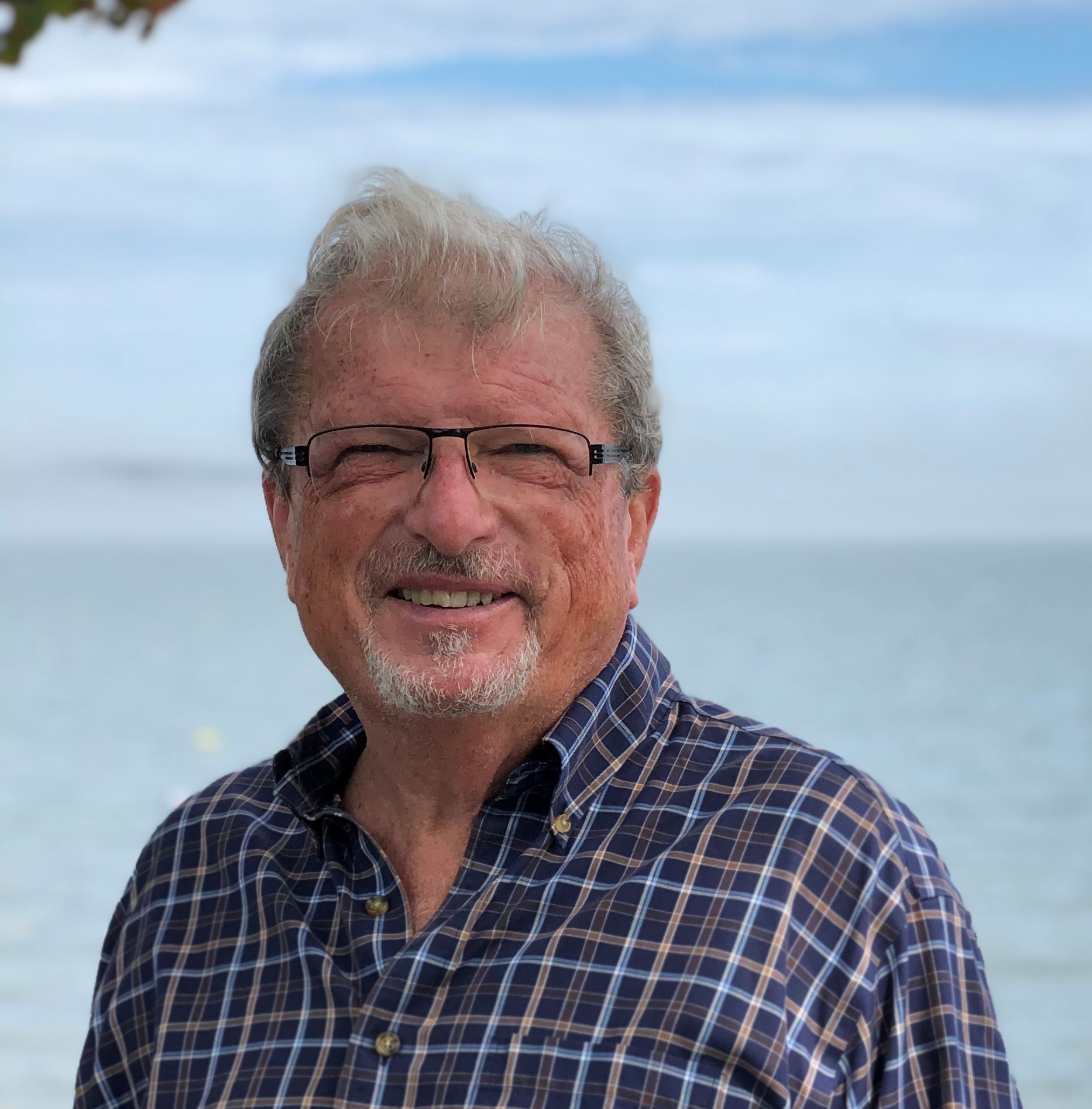 Peter Salmon
Peter Salmon founded the International Food Network (IFN) in 1987 to provide advisory services to the food, beverage, and supplement industries. He is a Certified Food Scientist, a Certified Packaging Professional, a Fellow of the Institute of Food Technologists, and a Fellow of the Institute of Food Science & Technology (UK). He earned his B.S. in Food Science & Human Nutrition from the University of Massachusetts (Amherst), his M.S. from the University of Massachusetts (Amherst) in Food Science (Food Microbiology) and his M.B.A. from Fordham University (Gabelli Graduate School of Business) in Marketing & Finance. In addition to founding and managing International Food Network, Mr. Salmon has held various research and group management positions at large multinational food companies, including General Mills and General Foods (now Kraft Foods) where he was involved with developing and launching several successful food and beverage products that are recognized and used domestically in North America and around the world.
---